About
The Office of China Programs (OCP) has a local team in China; they provide communication and liaison for MSU in China.
The OCP team supports MSU units and individual education and research exchange with China by connecting MSU with our partners in China, including educational institutions, government agencies, and corporates.
The team also focuses on supporting MSU student recruitment and employer relations in China. The team connects alumni, parents, and partners to MSU.
---
China Team Engagement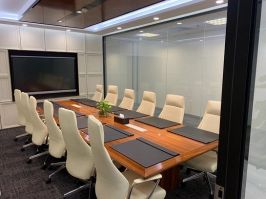 The OCP China-based team is part of the American University China Association (AUCA) network, which is dedicated to promoting educational, academic, and cultural exchange between U.S. institutions and Chinese universities. Through the partnership with AUCA and beyond, OCP's China-based team facilitates networking among Chinese students, graduates, alumni, and employers, including annual career fairs and career development forums. Follow OCP's official WeChat account MSUChinaPrograms for regular internship and job postings.
MSU has many Chinese students and scholars who study at the MSU East Lansing campus, one of the largest Chinese student populations on a U.S. university campus. For decades, Chinese students and scholars have trusted MSU for its leading educational and research programs that shape them to become Spartans who lead in their professions and communities.
Chinese students and scholars are highly valued members of the MSU community contributing to our campus culture every day. Find out what it takes to become a Spartan by chatting with our China Team.
---