NAU Faculty Wrapping Up the Visit at MSU
Seven faculty members from Nanjing Agricultural University have wrapped up their visit at MSU in this week. It has been a very busy and productive semester for them. They came to MSU in August as the first group of NAU faculty to learn and observe Teaching & Learning in U.S. higher education. They have went through series of workshops of teaching and learning, sitting in undergraduate classes, and discussing curricula with counterpart MSU faculty. In addition, they polished their English language skills and learned more about American culture through the courses provided by the Visiting International Professional Programs (VIPP). Most importantly, they compared the teaching and learning at MSU with that at NAU. They have found many differences and concluded with recommendations for future practice at NAU at both individual level and institutional level.
On December 5, they spent 4 hours to report and exchange ideas on their MSU experience and findings. They shared many valuable insights. Ms. Ding, director of NAU Faculty Training Center put all in a concise phase to reflect their various experiences during the semester. It is "a broad personal experience pluses a deep understanding of teaching and learning on the campus of MSU". Their departure from MSU is not the end of this visit, rather it is a new beginning of a journey of learning, exploring, and experimenting. We expect these NAU faculty will also contribute to the MSU-NAU joint college in future.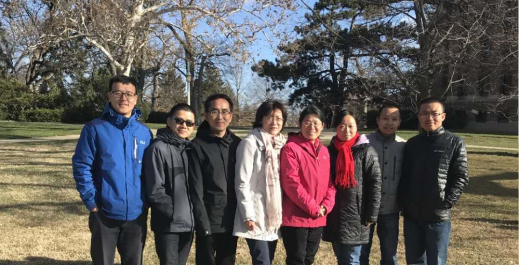 NAU faculty at MSU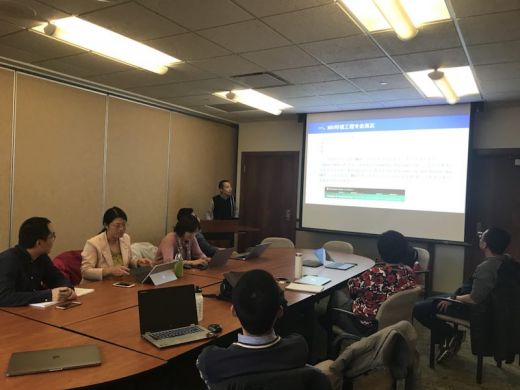 NAU faculty in a report meeting.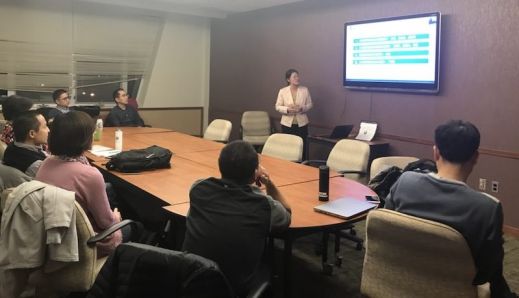 NAU faculty in a report meeting.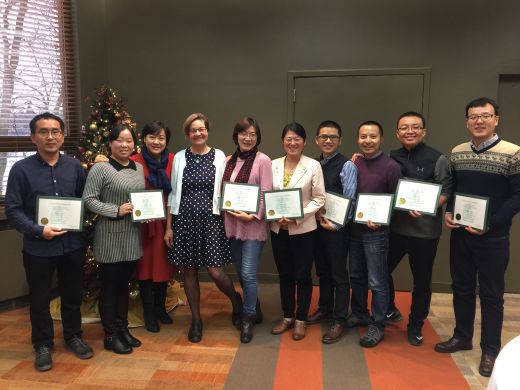 NAU faculty graduation