Senior Assistant Director Qing Xia
Qing Xia is the Senior Assistant Director of the Office of China Programs (OCP) and the Visiting International Professional Program (VIPP) in the International Studies and Programs (ISP) of MSU. Educated in China and the U.S., she has advanced degrees in English and American Studies. She is a Ph.D. candidate in the Department of Education Administration at MSU.
---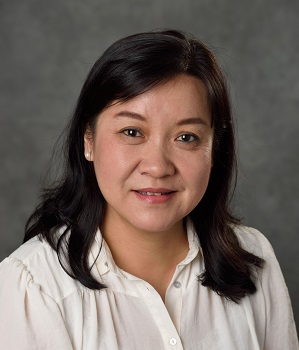 Qing has worked as a university professor in China before coming to the U.S. She has been a Spartan since 1995. She has traveled extensively to promote MSU and recruit students for various programs since the late 1990s. She started the China program within the Visiting International Professional Program (VIPP) in the late 90s and has led the program to a strong establishment. She has initiated, designed, coordinated and implemented many successful professional training programs and workshops through collaborations with international collaborators, MSU units, businesses, and government agencies. 
In OCP, Qing's role is to assist the director in implementing Asia Hub initiatives by working with MSU international partners, faculty, and administrators on campus. She will also coordinate with colleges and various administrative offices for their international missions. 
Qing also advises international scholars and undergraduate students. Her research interests are higher education in a global context, international curriculum, international student development, mental health of international students, women in higher education, and adult learning.
---
Contact
Phone: 517-432-4792
email: xiaqing(at)msu.edu